By Lino Gonzalez
Fri, Feb 28 2014 2:49 pm | Comments

The Credence crew heads down to Puerto Rico and hits all types of transitions. Clint's wall tap out of the pool looks pretty tight…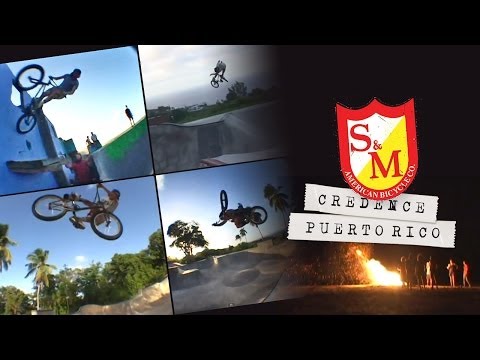 "Team Credence headed down to Puerto Rico for a little R&R (roasting and relaxation) in February. Clint, Nutter, Matty and Co. shralp some seaside parks and Puerto Rico street in this Reynold's-edited gem. BMX at it's finest… enjoy.
Riders: Clint Reynolds, James P. Nutter, Matty Aquizap, Pauly Cvikevich, Will Blount
Music: "Me Gustas Tu" – Manu Chao
Edited by: Clint Reynolds"
RELATED ARTICLES