By Lino Gonzalez
Thu, Feb 27 2014 6:20 pm | Comments

Peep Game dropped this edit of some of the Deadline crew amongst others hitting some SoCal skate parks…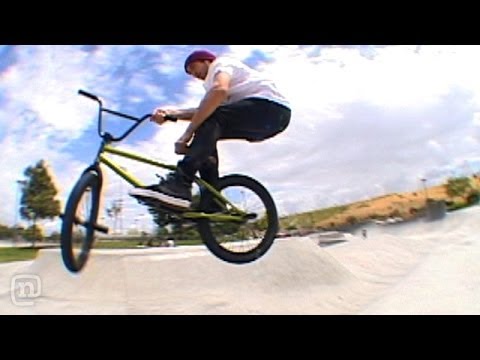 "Peep Game came through with a rad video of all your favorite BMX street riders getting buck in the skateparks around Southern California with a whole bunch of freecoaster lines. These guys have the life, riding empty parks and the primo Park during the week and hitting the streets at night. Featuring Joe Riley, JJ Palmere, Garrett Reynolds, Caleb Quanbeck, Eric Lichtenberger, Kevin Kiraly, Steve Croteau, Brownieman, and Ty Morrow.
Subscribe to Network A!
http://www.youtube.com/subscription_c…
Check out the new http://www.networka.com/
Like us on Facebook: https://www.facebook.com/networka
Follow us on Twitter: http://www.twitter.com/networka
Follow us on Tumblr: http://networka.tumblr.com
Follow us on Instagram: http://instagram.com/networka 
Follow us on Google+: www.google.com/+NetworkA"
CATEGORIZED:
Mix Edit
,
Videos
TAGS:
best of the web
,
Brownieman
,
Caleb Quanbeck
,
Eric Lichtenberger
,
Garrett Reynolds
,
JJ Palmere
,
Joe Riley
,
Kevin Kiraly
,
Peep Game
,
Steve Croteau
,
Ty Morrow
RELATED ARTICLES