By Lino Gonzalez
Wed, Feb 12 2014 10:01 pm | Comments

Dimos Ganiatsas really kills it in this with some unexpected moves like that ice to tuck no hander…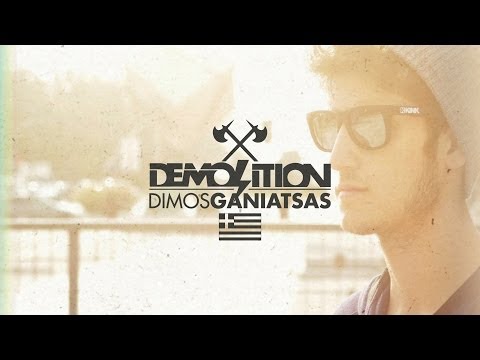 "We are proud to officially welcome Dimos Ganiatsas to the International Demolition team. Dimos will be representing Demolition in Greece thanks to our distributor, Ride On Distribution. For this edit, Dimos lays down some tech lines as well as some heavy rail moves in the streets of Greece. Be on the look out for much more from him in the future. Huge thanks to Makis at Ride On and everyone involved for making this happen. Check it out! 
Editing: Ronny Skevis, 
Filming: Makis Ser and Alexandra Koumantaki, 
Music by Dead Ghosts- "Roky"
http://rideon.gr
http://demolitionparts.com
http://facebook.com/demolitionparts
http://twitter.com/demolitionparts
http://instagram.com/demolitionparts"
RELATED ARTICLES