By Lino Gonzalez
Mon, Feb 3 2014 9:44 am | Comments

The ABQDNV crew is at it again with their second installment of Montage Monday featuring a mix of street and park clips….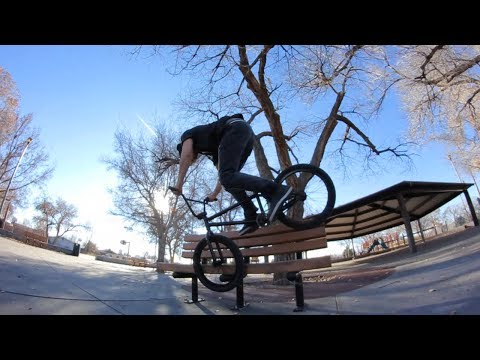 "So this is our second Montage Monday for February, we have clips in here from my ABQ boys I filmed on a visit down there as well as the DNV boys killing up here as they do. We have been saving clips for a project we have started so these are clips that didn't make the cut plus a bunch of park footage of all the homies going for it. Everyones clips in here go hard but my personal favorites are Alex Gonzales and Joe Poisson. If you know the either of these guys that's just another day but they never cease to amaze me. I'm always excited for new footage so check it all out hope you like it.
Music – The Meters – The Clapping Song
Riders -
Joe Poisson
Collin Post
Evan Johnson
Dawson Foster
Dawson's homie my bad
Justin Zimmerman
Preston Levi
Dan Nielsen
Josh Dunn
Shane VanVeldhuizen
Tremaine Stewart
Dustin Arp
Daniel Comacho
Johnny Atencio
Chris Foehse
Alex Gonzales
Mike Meister"
CATEGORIZED:
Mix Edit
,
Videos
TAGS:
ABQDNV
,
Alex Gonzales
,
best of the web
,
Chris Foehse
,
collin post
,
Dan Nielsen
,
Daniel Comacho
,
Dustin Arp
,
Joe Poisson
,
Johnny Atencio
,
Josh Dunn
,
Justin Zimmerman
,
Mike Meister
,
Preston Levi
,
Shane VanVeldhuizen
,
Tremaine Stewart
RELATED ARTICLES