By Lino Gonzalez
Mon, Jan 20 2014 3:27 pm | Comments

Daniel Johnson cruises though Melboure and gets a ton of hard lines, in this Division edit. Also the icepick to no hander was a personal favorite…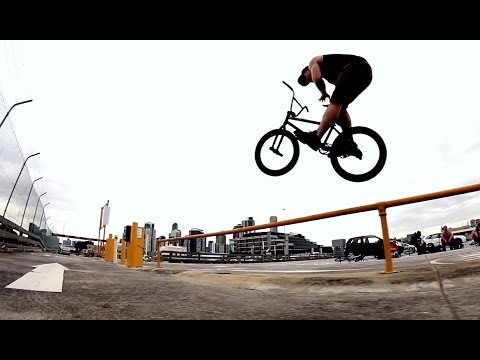 "Filmed over the course of 2 years as Daniel Johnson would roll around the city of Melbourne. All filmed throughout the CBD.
Filmed and edited Cooper Brownlee
http://www.divisionbrand.com
http://www.instagram.com/divisionbrand
http://www.facebook.com/divisionbrand
—
SUBSCRIBE TO OUR CHANNEL
SITE: http://www.thecomeup.com
TWITTER: http://www.twitter.com/thecomeup
INSTAGRAM: http://www.instagram.com/thecomeupbmx
FACEBOOK: http://www.facebook.com/thecomeupbmx
FREE STICKERS: http://www.thecomeup.bigcartel.com"
RELATED ARTICLES