By Lino Gonzalez
Fri, Dec 27 2013 9:36 pm | Comments

Adam LZ gives his advice on how to pull a feeble to hard 360. Its crazy to think that Edwin DeLaRosa did the first one of these in 2001 and the trick is just now becoming a common occurrence.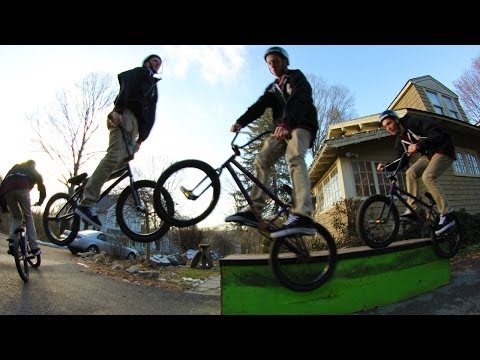 "Learn how to do one of my all time favorite tricks in just a few minutes of your time!
http://LZBMX.com
This is more of an advanced tutorial compared to our usual videos, but if you can 360 flat and hard 180 you can DEFINITELY learn these. This is a trick you can seriously learn in like 10 minutes if you commit and don't get lazy.
-Go fast
-Get on early
-Pull hard with a good carve
-Keep your head turned
-Land and say "bang bang""
RELATED ARTICLES