By Lino Gonzalez
Fri, Dec 20 2013 12:05 pm | Comments

Derek Cano does some high speed lines on both ledges and rails at an amazing looking skate plaza thats Rob Dyrdek approved.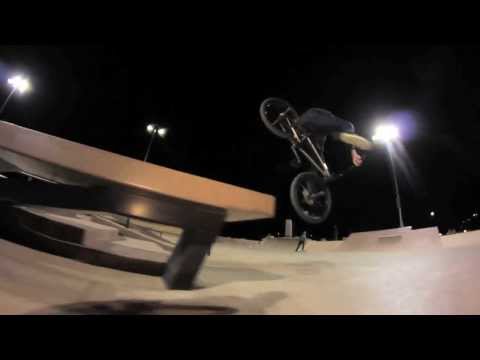 "So for this weeks I Got $5 O It we have Denver transplant Derek Cano. Derek kills Erie Skatepark outside Northern Denver, its the first Street League certified park I believe as well. Derek is a super good on his bike to say the least, his switchfooted manny line in here kills it and same can be said about how fast he rides. It was a it rough keeping up at times as well as getting a flat tire lol but take a look and hope you enjoy.
Rider – Derek Cano
Music – J5ATRON – Dragon Sleeper
J5ATRON.BANDCAMP.COM"
RELATED ARTICLES