By Lino Gonzalez
Tue, Dec 10 2013 3:06 pm | Comments

Jamie Guile put in some serious work searching out some new spots and picking the right things to do on them. Jamie's riding is solid and is a treat to watch, also the great video production helps…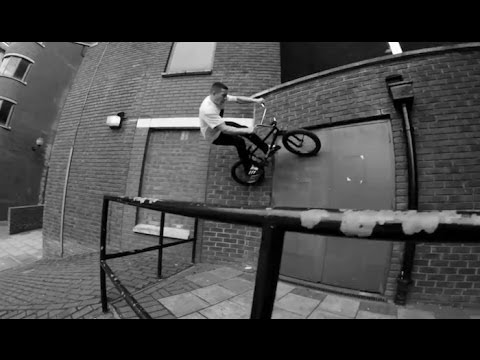 "This is Jamie's first solo edit for Proper. He's not a well known rider. He's stayed away from the spotlight riding in his hometown of Worthing, which the BMX media completely ignore. This year we started filming in London at spots that were often completely unridden in the grimiest suburbs. Over Summer we visited Lyon, Annecy, St Etienne, Paris, and Dunkirk in France and kept stacking clips in London.
London has way more decent bank spots than rail spots so no-one should be surprised Jamie has a different selection of tricks than an NYC edit. Neither should you compare this to an California or Barcelona edit. London is tough going, especially when the spots are tucked away where no-one else is looking.
Jamie was still looking for a "banger" up until last weekend. That didn't go too well but he's already brewing ideas for future edits.
Filmed and Edit by Toby Goodyear
Additional clips by Sam Barrow
RELATED ARTICLES