By RyyS
Fri, Oct 11 2013 7:30 am | Comments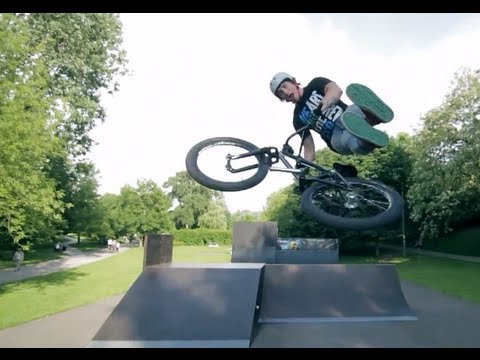 \"Welcome to Poland\" is a series about the Polish BMX scene, the best riders and the best spots to ride – that\'s right, in Poland.
The first episode is about Rafal Kierc, one of the best Polish BMX skatepark riders. He wins almost every single contest he enters, and there\'s a good reason why. Watch this video and you\'ll see.
When it comes to BMX riding, he\'s extremely stubborn – learning and trying new tricks over and over again, till he bleeds. We spend a lot of time at his local skatepark in Olsztyn and check out some other local parks, so ENJOY!
Director: Ryszard Syryczynski
Athletes: Rafal Kierc
Rafal Kierc, BMX Skatepark Rider Bleeds Talent | Welcome to Poland, Ep. 1
RELATED ARTICLES