By Lino Gonzalez
Tue, Oct 1 2013 3:07 pm | Comments

Edwin gives a bit of insight into his start in riding and his current life…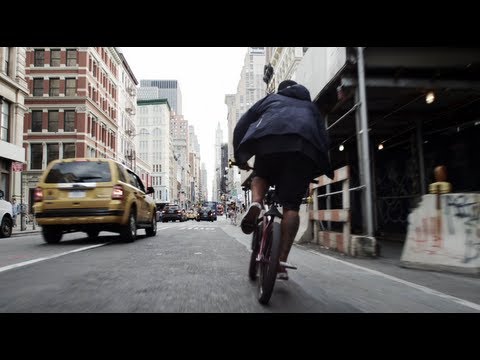 "Follow professional BMX rider, Edwin DeLaRosa as he takes you through the streets of New York where he revolutionized a specific style of riding throughout his lifetime. His passion for BMX, photography and culture comes together in this playground called NYC. 
Follow Edwin DeLaRosa on Twitter:https://twitter.com/EdwinDeLaRosa1
New episodes every Tuesday!
________________________________________­_________
Experience the world of Red Bull like you have never seen it before. With the best action sports clips on the web and YouTube exclusive series, prepare for your "stoke factor" to be at an all time high.
See into our world: http://goo.gl/J49U
Red Bull on Facebook: http://win.gs/redbullfb
Red Bull on Twitter: http://win.gs/redbulltwitter
Subscribe to Red Bull on Youtube:http://www.youtube.com/subscription_c…
Get a FREE SUBSCRIPTION to our magazine here (US only):http://win.gs/ytfree"