By Lino Gonzalez
Thu, Sep 26 2013 4:57 pm | Comments

The 14Husky crew from the Boston area just released their full length video titled "All You Can Eat". The video has a laid back vibe but dont let that fool you, everyone comes through with some great stuff and Jake Molineaux ends it with some serious rail moves…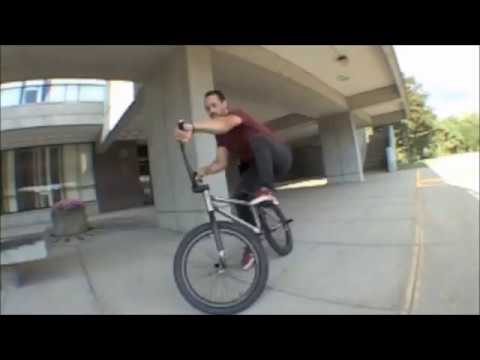 "All You Can Eat" is the long awaited sequel to our first video "The Graveyard Shift" from 2010 when we were still calling ourselves HPV (Hyde Park Veterans). After planning to release the next video as "The Graveyard Shift 2″ in winter 2011 our "careless" lifestyles lead us to focus less on filming and more on enjoying the ride. After almost 2 years of just making quick web edits we decided it was time to try and buckle down and really get some solid clips from everyone in our area and people we knew from other areas of Massachusetts. By this time we had renamed ourselves 14 Husky, after the pant size of chubby kids, keeping in the tradition of having a name that was a joke to us and interesting to everyone else. After 2 summers of filming we finally felt we had enough footage and enough people contributing to the project to come out with a video; and with a new crew name we felt we needed a new title for the video. Since Animal's groundbreaking "Can I Eat" video was very inspirational to us as kids starting out we decided to go with "All You Can Eat" to pay tribute to their video and also go along with our new name.
The video features full parts from Petey Henkel, Coleman Lopes, Lenny Goodale, Dave Riker and Jake Molineux. Edited by Dave Riker and filmed by Dave and many others."
RELATED ARTICLES