By Lino Gonzalez
Thu, Sep 26 2013 11:47 am | Comments

Clint Reynolds shows off the new S&M Credence stem while sessioning a Vegas pool…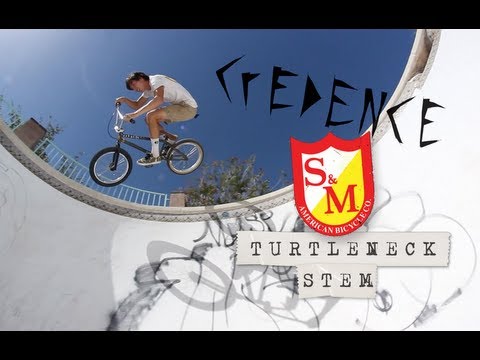 "Team Credence wanted to tweak our classic Challenger stem to suit their brand of riding. The result is the Turtleneck — a 6061 T-6 aluminum, CNC-machined stem that's a hair longer and narrower with an internal cutout that lightens it up. 
Clint Reynolds and Matt Aquizap tell you all about it from a private Las Vegas pool party.
http://store.sandmbikes.com/CREDENCE-…
Rider(s): Clint Reynolds and Matty Aquizap
Filmed/Edited by: Sam Buros
Song: "The Benders Theme" -The Benders"