By Lino Gonzalez
Wed, Sep 11 2013 1:55 pm | Comments

Mark Mulville kills the trails with his fast smooth style combining flow and tricks..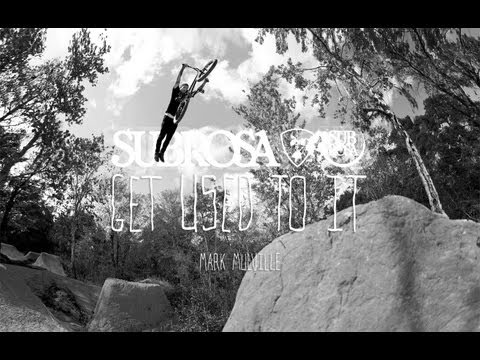 "What a year for Subrosa pro Mark Mulville. Just off his full trails Nora Cup nominated section in Anthem II, a second place finish at Texas Toast, and invites to every dirt event this year, Mark topped it off with another amazing full dirt section in Subrosa's first full-length DVD Get Used To It. 
All trails, effortless style, impossible combos, and footage from the east and west coast trails, this is hands down my favorite video section from Mark. 
So sit back, enjoy it, and then cast your Nora Cup votes… 
Subrosa Brand's "Get Used To It" is available now worldwide in shops and mail-orders on DVD! The Digital Download is available at subrosabrand.com/store
Special thanks to The Sword for the music. Check them out on on their next tour starting in New Orleans on Sept 13. Check out www.swordofdoom.com
www.subrosabrand.com
www.facebook.com/subrosa.brand.fan.page
www.instagram.com/subrosabrand"
RELATED ARTICLES