By RIDEbmx
Wed, Jan 23 2013 8:32 am | Comments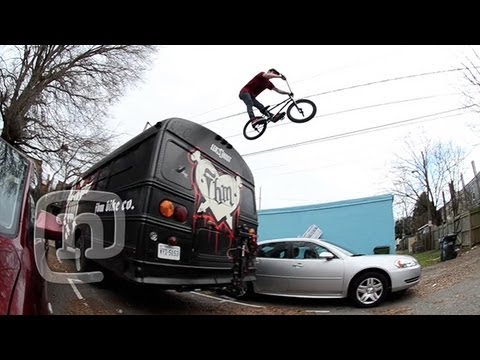 Get on the bus with the FBM crew!
FBM bikes presents Bustin Loose, exclusive footage from their flammable fun bus journey to Florida for some long haired, beer powered, BMX shredding! The Lords Of Fun roll on featuring Steve Crandall, Neil Hise, Eric Hennesey, Eric Holladay, Van Homan, Dillon Leeper, Kenny Horton, Mark Mulville, Trey Jones and Tom Blyth.
Watch More Crooked World!
http://bit.ly/W0vVkh
http://www.youtube.com/networka
Subscribe to Network A!
‪‪‪http://www.youtube.com/subscription_center?add_user=networka‬ 
Subscribe to Crooked World!
http://www.youtube.com/subscription_center?add_user=CrookedWorld
Like us on Facebook: ‪‪‪https://www.facebook.com/networka‬‬‬
Follow us on Twitter: ‪‪‪http://www.twitter.com/networka‬‬‬
Follow us on Tumblr: ‪‪‪http://networka.tumblr.com‬‬‬
Follow us on Instagram: http://instagram.com/networka
RELATED ARTICLES