By RIDEbmx
Wed, Dec 26 2012 12:48 pm | Comments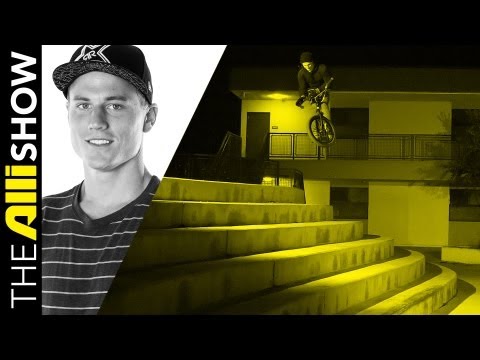 Spend a week getting to know Dennis Enarson and the MARKIT dudes on their latest trip to NorCal. Good insight–press play on Alli's new video above.
Dennis Enarson rides on point, his BMX style is an example of hard work and how it pays off. Ride with Enarson and San Diego's Markit BMX Crew for some motorhome adventures. Enarson and crew travel from spot to spot and get down in the streets for week of fun times without a team agenda. See how Dennis Enarson lives on the road in this Alli Show. 
Subscribe for new videos daily:
http://youtube.com/allisports
Visit our BMX channel for related videos:
http://youtube.com/AlliBMX
Facebook: http://facebook.com/allisports
Twitter: http://twitter.com/allisports
Instagram: @allisports
RELATED ARTICLES
No related posts.