By RIDEbmx
Tue, Nov 6 2012 11:18 am | Comments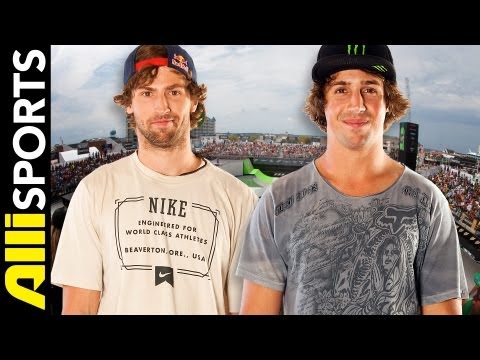 Two of the biggest names in BMX go head to head on BMX trivia on a number of subjects…as always, there are some good questions and funny moments, check it out above.
Scotty Cranmer goes up against Garrett Reynolds in a throwback triva game to test the BMX memories. Find out who hit the first handrail on a BMX, what country Daniel Dhers is from and what characters made up the first Dave Mirra BMX video game. See who comes out the victor in this BMX HEAD2HEAD with Scotty Cranmer versus Garrett Reynolds.
Subscribe to Alli Sports on Youtube for new videos daily:
http://youtube.com/AlliSports
Visit our BMX channel for related videos:
http://youtube.com/AlliBMX
Facebook: http://facebook.com/allisports
Twitter: http://twitter.com/allisports
Instagram: @allisports