By RIDEbmx
Thu, Oct 11 2012 8:45 am | Comments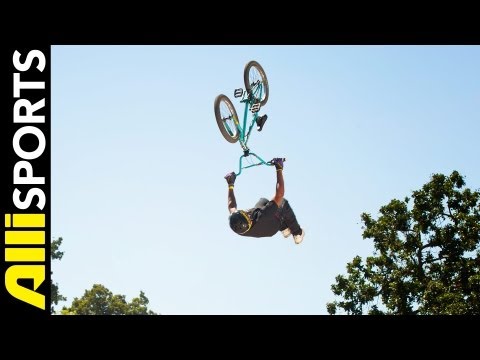 Check out an update from TJ Ellis via Alli Sports:
TJ Ellis started off his year on the BMX mend from an ankle surgery, but following his healing he started off his year by hitting Cam White's backyard jam in Australia. Following the giant Australian jam, Ellis hit the contest scene hard everywhere. Now Ellis is focussed in on taking Dew Tour dirt! Find out how TJ Ellis has spent his 2012 season and hear what he is looking forward to in this Catching Up.
Subscribe to Alli Sports on YouTube for new videos daily:
http://youtube.com/AlliSports
Visit our BMX channel for related videos:
http://youtube.com/Allibmx
Facebook: http://facebook.com/allisports
Twitter: http://twitter.com/allisports
Instagram: @allisports
Music: IV THE POLYMATH – "SHIFT"
RELATED ARTICLES
No related posts.