By RIDEbmx
Tue, Sep 18 2012 8:24 am | Comments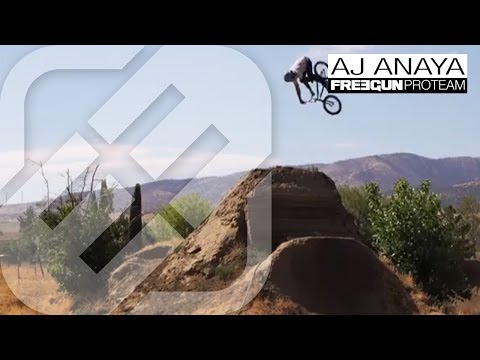 AJ Anaya is now a part of the Freegun Underwear team and just released a new edit welcoming him to the team:
Watch Freegun's newest BMX pro AJ Anaya throw down bangers and tech lines at a handful of skateparks and trails around Southern California. AJ is slated to hit the contest scene hard over the next few months, and you can expect to see him with a smile on his face everywhere he goes! Welcome to the Freegun family, AJ!
For more information, or to purchase Freegun Underwear, click on http://www.freegun-underwear.com.
 Follow Freegun on Twitter: https://twitter.com/freegunusa
Add Freegun on Facebook: http://www.facebook.com/freegun.usa
Follow AJ!
Twitter: https://twitter.com/ajanayalater
Facebook http://www.facebook.com/aj.anaya.33
Instagram: @anayalater
Video by Dylan Pfohl.