By RIDEbmx
Tue, Aug 21 2012 12:14 pm | Comments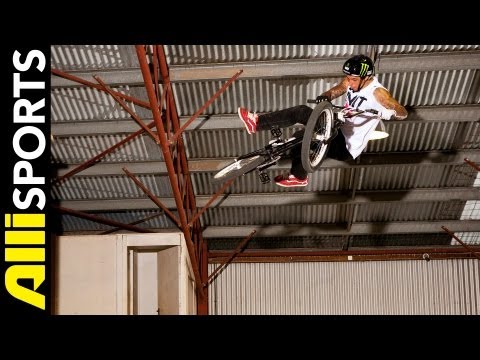 Honestly, riding and especially ramp riding is at such a high level these days that I don't even know when kids would start learning these. Either way, check out how Kyle Baldock would recommend learning double whips on (twelve foot) quarter pipes.
Kyle Baldock's bag of tricks is deep and a double tailwhip is a staple for BMX professionals, so find yourself a 12 foot quarter pipe and let Kyle teach you a pro staple. You need to be comfortable airing high out of the quarter pipe and have your single tailwhips on lock, after that is all about speed. It may seem a bit scarier, but Kyle is convinced that it is less about the kick and more about the speed when you leave the lip that seals the deal with double tailwhips. Watch and learn as one of the best breaks down the double tailwhip in this Step By Step with Kyle Baldock.
Subscribe to Alli Sports on YouTube for new videos daily:
http://youtube.com/AlliSports
Visit our BMX channel for related videos:
http://youtube.com/Allibmx
Facebook: http://facebook.com/allisports
Twitter: http://twitter.com/allisports
Instagram: @allisports
Music: TOSCA – "F*#K DUB 1 & 2″
RELATED ARTICLES
No related posts.