By RIDEbmx
Mon, Aug 13 2012 7:24 am | Comments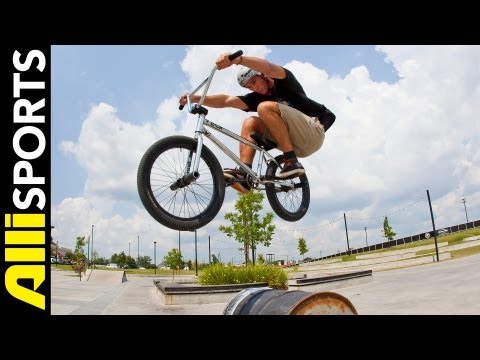 Broc Raiford takes you through one of BMX's most basic maneuvers, the bunnyhop, in this new how to. Broc's a pretty ideal candidate for this one–he went head to head with Gabe Brooks for the high bunnyhop contest at Texas Toast last May. See how he recommends you get it done above!
Broc Raiford knows his fundamentals and he is here to make sure you do, too. Seeing how the bunnyhop is a staple across all disciplines BMX, Broc breaks down the beginnings so you know how approach this essential. Practice pulling up and leveling out on flat ground, then listen to Broc's tips to the trick in this Step By Step.
Subscribe to Alli Sports on YouTube for new videos daily:
http://youtube.com/AlliSports
Visit our BMX channel for related videos:
http://youtube.com/Allibmx
Facebook: http://facebook.com/allisports
Twitter: http://twitter.com/allisports
Instagram: @allisports
Music: Tony Esterly – "Cattle Call Outright"
RELATED ARTICLES
No related posts.