By RIDEbmx
Fri, Aug 10 2012 10:29 am | Comments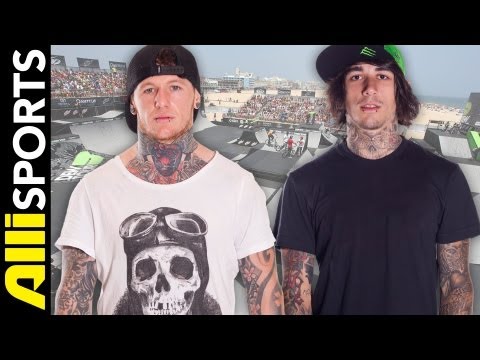 Harry Main and Mark Webb are the latest to be featured in a video edition of Alli's BMX Trivia.
Harry Main is put against Mark Webb in a trivia test to see who knows the other U.K. BMX pro's background better. Find out where these two were born, their favorite movies, first sponsors, first contests plus tons more. Learn a little about two of BMX's best as Harry Main goes HEAD2HEAD against Mark Webb.
Subscribe to Alli Sports on YouTube for new videos daily:
http://youtube.com/AlliSports
Visit our BMX channel for related videos:
http://youtube.com/Allibmx
Facebook: http://facebook.com/allisports
Twitter: http://twitter.com/allisports
Instagram: @allisports
Music: Chris W.James – "Slowpoke"