By Andrew Brady
Wed, Aug 8 2012 8:43 pm | Comments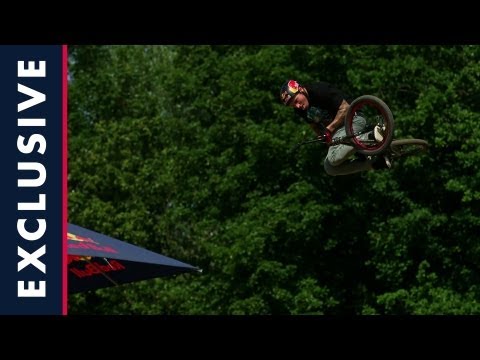 Episode 8 of Corey Bohan's Wizard of Aus series features a hungover Ryan Navazio, mandatory contest party footage, Corey riding at full force again, and plenty of footage from the Vans Dirt and Roll contest. Check it out above.
After riding the local trails, Corey Bohan heads to the Vans Dirt and Roll contest in Jincin, just outside of Prague. There is no doubt that the Czech Republic knows how to throw a contest, and make it a party. This is Corey's first contest since having reconstructive wrist surgery, and he is stoked to finally be able to ride at almost 100%. The Dirt and Roll course is fun, and the locals give the massive crowd a show, with Germany's Simon Moratz and Corey battling for the podium.
Previous episode: http://www.youtube.com/watch?v=hK5ZopHBlww
All episodes: http://www.youtube.com/show/wizardofaus?s=1
New episodes every other Wednesday!
Subscribe to Red Bull: http://www.youtube.com/subscription_center?add_user=redbull
Twitter: @Corey_Bohan https://twitter.com/#!/Corey_Bohan
Facebook: http://www.facebook.com/pages/Corey-Bohan/158101100897995
RELATED ARTICLES