By Andrew Brady
Sun, Aug 5 2012 1:57 pm | Comments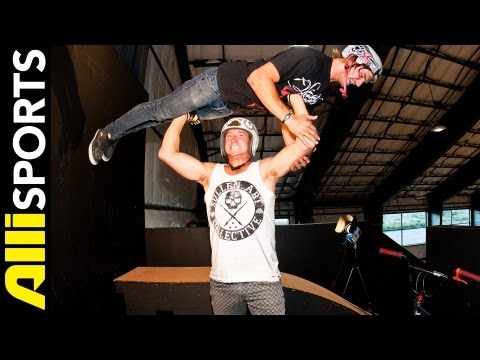 SE teammates Big Daddy and Kris Fox go head to head in Alli's BMX Trivia. Check it out above!
Kris Fox and Pat Laughlin test their wits with some SE Bikes and SullenClothing BMX trivia. Find out who knows more about their sponsor's history and see how much they know each other. Find out whose knowledge reigns supreme in this HEAD2HEAD.
Subscribe to Alli Sports on YouTube for new videos daily:
http://youtube.com/AlliSports
Visit our BMX channel for related videos:
http://youtube.com/Allibmx
Facebook: http://facebook.com/allisports
Twitter: http://twitter.com/allisports
Instagram: @allisports
Music: Junclassic – "Google Game"
RELATED ARTICLES