By Andrew Brady
Tue, Jul 31 2012 4:11 pm | Comments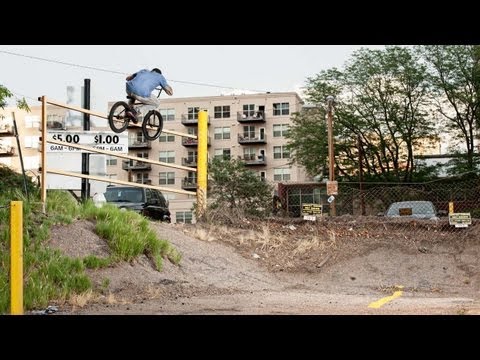 Check out DC's "Aim to Miss" Tour video, a short but packed tour video featuring Chris Doyle, Jeremiah Smith, Hucker, Alfredo Mancuoso, and Rob Wise getting wild from Nashville, Tennessee to South Bend, Indiana and Las Vegas, Nevada. The filming and production are super on point too, check this one out above:
Starting in Huntington Beach, CA. the DC BMX Team travelled over 5,000 miles in two weeks! Heading to Nashville TN, then up to South Bend IN then finishing the tour in Las Vegas. With some amazing riding, and insane adventures, this trip was one no one will forget for a long time!
Check out DC BMX here: http://www.dcshoes.com/bmx
Filmed and Edited by John Hicks
CATEGORIZED:
Mix Edit
,
Travel
,
Videos
TAGS:
aim to miss
,
alfredo mancuoso
,
best of the web
,
Chris Doyle
,
DC Shoes
,
Hucker
,
Indiana
,
Jeremiah Smith
,
Nashville
,
Rob Wise
,
South Bend
,
Tennessee
,
Video
RELATED ARTICLES