By RIDEbmx
Thu, Jul 26 2012 9:16 am | Comments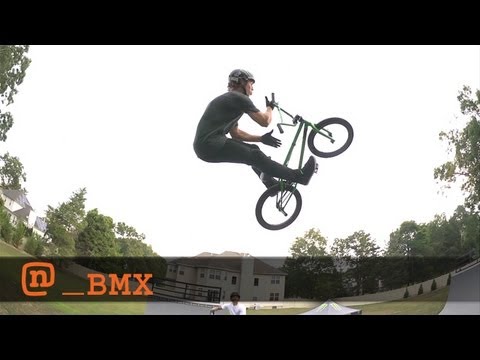 Scotty Cranmer and Cory Bergler call the shots for each other in this week's video for Crooked World.
Cory Berglar joins Scotty Cranmer in his backyard for another edition of "Calling The Shots" on Crooked World BMX. Cory puts on a clinic with his superman seat grab to tail whip at :52. Whoa! And things get interesting when Scotty throws down a corked out 720 bar spin and then raises the stakes with a pack of Dino Chicken Nuggets!! Think Cory can put down an 810 and grab a free lunch? Check it out.
http://www.youtube.com/networka
Subscribe to Network A for free!
‪‪‪http://www.youtube.com/subscription_center?add_user=networka‬ ‬‬
Subscribe to Crooked World!
http://www.youtube.com/subscription_center?add_user=CrookedWorld
Like us on Facebook: ‪‪‪https://www.facebook.com/networka‬‬‬
Follow us on Twitter: ‪‪‪http://www.twitter.com/networka‬‬‬
Follow us on Tumblr: ‪‪‪http://networka.tumblr.com