By RIDEbmx
Mon, Jul 23 2012 2:02 pm | Comments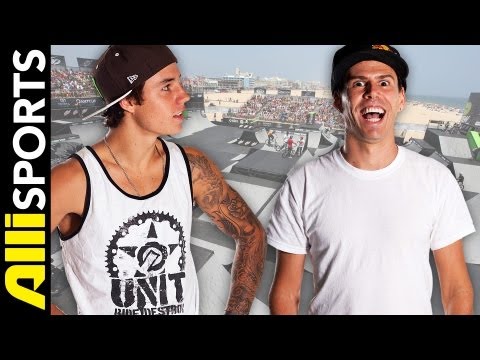 Daniel Dhers vs. Kyle Baldock in BMX Trivia:
Kyle Baldock and Daniel Dhers go HEAD2HEAD in an epic battle of BMX knowledge. Find out if they know the first Dew Tour winner, who invented the Tailwhip to Tailwhip back, who started the "Sprocket Jockeys," what year Mirra did the first double backflip, who has the title of "decade of domination" and more. Check out who takes the crown in this HEAD2HEAD.
Subscribe to Alli Sports on YouTube for new videos daily:
http://youtube.com/AlliSports
Visit our BMX channel for related videos:
http://youtube.com/Allibmx
Facebook: http://facebook.com/allisports
Twitter: http://twitter.com/allisports
Instagram: @allisports
Music: John Wayre – "Playtime New"