By RIDEbmx
Thu, Jul 19 2012 3:17 pm | Comments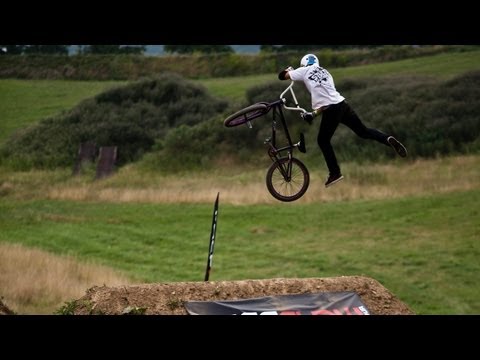 The Free Flow Tour just sent through a video from their stop at Camp Woodward where Michael Varga, won both BMX Park and Dirt and Jai Bradley won the Junior Jam. Check the video above and full results below.
Check out the BMX action from the 2012 Free Flow Tour stop at Camp Woodward.
BMX Dirt Results:
1. Michael Varga
2. Nick Bruce
3. Dylan Sheinberg
4. Ian Bradley
5. Chase Pauza
BMX Park:
1. Michael Varga
2. Dylan Pell
3. David Lieb
4. Brandon Webster
5. Nick Bruce
Junior Jam Results:
1. Jai Bradley
2. Ed Rovi
3. Jayden Mucha
CATEGORIZED:
Events
,
Videos
TAGS:
2012 free flow tour
,
best of the web
,
Camp Woodward
,
Contest
,
Dirt
,
Highlights
,
Jai Bradley
,
Michael Varga
,
Park
,
Video
,
Woodward East