By RIDEbmx
Thu, Jul 19 2012 11:49 am | Comments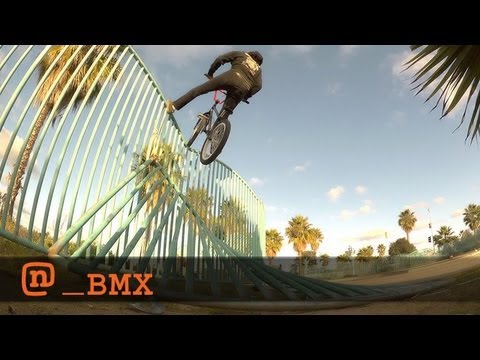 Good mix of riding at a great park–San Diego's Ocean Beach Skatepark:
This week on The Crooked World BMX Dirt Ron, Montana Jesse, Kyle Hart, and Jeff Klugiewicz get together for a super session at Ocean Beach skate park. With plenty of smooth transitions the boys have their way with this park and show off some incredible riding with plenty of barspins, tuck no handers, and style. Check out the fence session at 1:45. These guys will ride anything!