By RIDEbmx
Mon, Jun 18 2012 11:44 am | Comments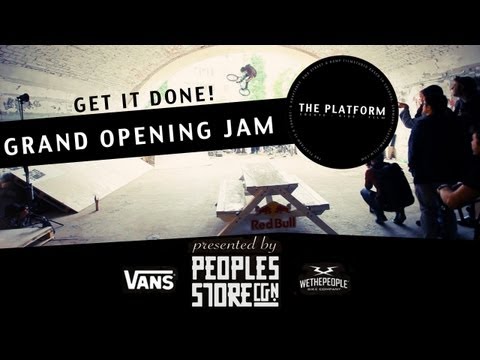 The first footage from The Platform:
check out stefan lantschner, bruno hoffman, vasya lukyanenko, adrian malmberg, dennis erhardt, timm wiegman, kilian roth, dennis kicza and many more shredding the PLATFORM. filmed&edited by dominik wrobel.
the PLATFORM is a change- and adaptable bmx street & ramp filmstudio.
each invited team or single riders can create & ride their individual setups. this includes ramps, rails, ledges, colors, properties, lightsetups, backgrounds and more. directed by the riders and filmmaker dominik wrobel.
http://facebook.com/platformbmx
http://platform-film.com
http://redbull.com/bike
http://peoplesstore.de
http://vans.com
http://wethepeople.de
thanks to red bull, peoples store, wethepeople & vans for presenting the opening jam. more videos from the platform dropping soon. stay tuned & check back here for more!
CATEGORIZED:
Mix Edit
,
Videos
TAGS:
Adrian Malmberg
,
best of the web
,
Bruno Hoffman
,
Dennis Erhardt
,
Dennis Kicza
,
kilian roth
,
opening jam
,
Stefan Lantschner
,
the platform
,
timm wiegman
,
Vasya Lukyanenko
,
Video