By RIDEbmx
Fri, Jun 15 2012 11:03 am | Comments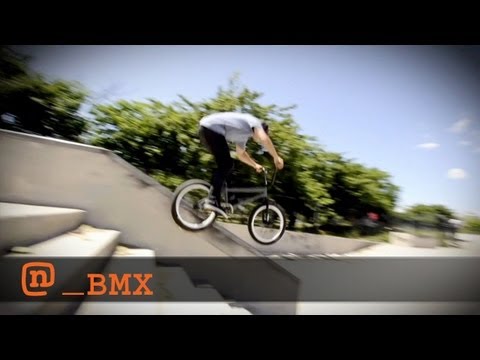 After dropping a belter of a web video last week, Brian Kachinsky is back at it with a session at the Wilson Skatepark in Chicago. Local buddy and all around awesome rider Timmy Theus gets in the mix with a clip as well. This video is full proof that Kachinsky is 100% healthy and back on it–check it out above.
Brian Kachinsky warms up his pegs in this episode of Super Session at Wilson Skatepark with guest appearances by Timmy Theus shooting the bars backwards and Sam Carlson getting his tailwhip game dialed in. Go Cubs! Filmed by Paul Williams.
http://www.youtube.com/networka
Subscribe to Network A!
‪‪‪http://www.youtube.com/subscription_center?add_user=networka‬ ‬‬
Like us on Facebook: ‪‪‪https://www.facebook.com/networka‬‬‬
Follow us on Twitter: ‪‪‪http://www.twitter.com/networka‬‬‬
Follow us on Tumblr: ‪‪‪http://networka.tumblr.com