By RIDEbmx
Wed, Jun 6 2012 9:40 am | Comments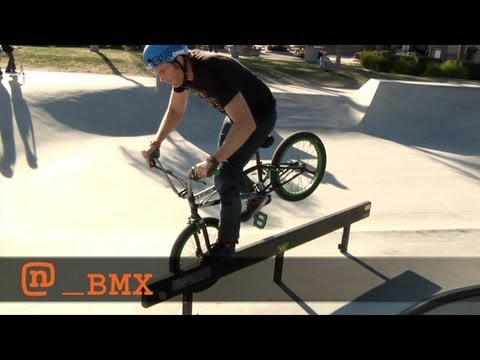 Adam Banton's new Off the Record episode by Justin Kosman. Classic Banton riding with a story from Philadelphia, PA:
When Adam Banton went to visit his old teammate, Brian "Wiz" Wizmerski, in Wiz's hometown of Philly, he expected the sessions, spots, and bars. But he wasn't quite prepared for what else he did. Hear the story from Banton himself, while he throws down some original crank-arm moves to keep things interesting.
http://www.youtube.com/networka
Subscribe to Network A!
‪‪‪http://www.youtube.com/subscription_center?add_user=networka‬ ‬‬
Like us on Facebook: ‪‪‪https://www.facebook.com/networka‬‬‬
Follow us on Twitter: ‪‪‪http://www.twitter.com/networka‬‬‬
Follow us on Tumblr: ‪‪‪http://networka.tumblr.com‬‬‬