By RIDEbmx
Wed, May 23 2012 12:02 pm | Comments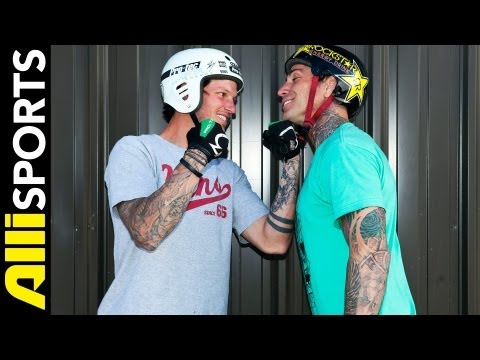 The BMX Trivia series from AlliSports continues on with Ryan Guettler vs. Cory Nastazio getting quizzed on similar topics.  Cory is always entertaining in front of the lens–check it out above.
Test your knowledge! Cory Nastazio and Ryan Guettler are pitted against each other and asked question about each others energy drink sponsors, the first and 100th covers of RIDE BMX, the first X Games gold and tons more BMX trivia! See who wins, Nasty or Ryan, this HEAD2HEAD.
Subscribe to Alli Sports on YouTube for new videos daily:
http://youtube.com/AlliSports
Visit our BMX channel for related videos:
http://youtube.com/Allibmx
Facebook: http://facebook.com/allisports
Twitter: http://twitter.com/allisports
Instagram: @allisports
Music: INISOUT — "Antidote"