By RIDEbmx
Thu, Apr 19 2012 7:52 pm | Comments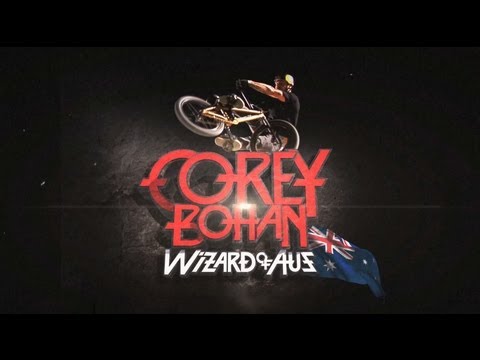 It looks like Nigel Sylvester isn't the only BMX icon to get his own YouTube reality show–a trailer for the "Wizard of Aus" series just hit the web. Revolving around the life of Australian turned California dirt jumping don, Wizard of Aus promises to chronicle Bohan's recovery from major wrist issues as well as his lifestyle that's sure to make more than a few heads jealous. Here's what Red Bull had to say about the series:
"After multiple crushing impacts incapacitated him for months, BMX superstar and X Games gold medalist Corey Bohan is back with a vengeance.
Wizard of Aus showcases Australian native and one of the world's top BMX riders, Corey Bohan, as he mingles in the Hollywood scene, travels the world with his friends and rides in his sport's top competitions. Tune in starting April May 2nd. 12 episodes, airing every two weeks on Wednesday at 10AM PST.
Follow Corey on Twitter @Corey_Bohan https://twitter.com/#!/Corey_Bohan
and Facebook: http://www.facebook.com/pages/Corey-Bohan/158101100897995
Subscribe to Red Bull: http://www.youtube.com/subscription_center?add_user=redbull"